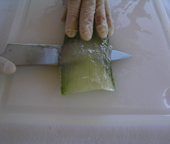 Calaloé is a unipersonal nursery located near St Girons in Ariège,
in the heart of the French Pyrénées,
specializing in growing and processing Aloe Vera.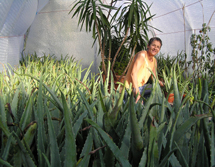 Calaloé grows organic aloe vera and only uses organic ingredients, when possible,
or tries to limit or supress any non-organic material in its products.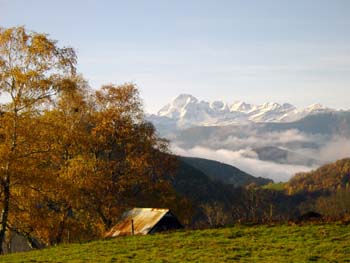 Aloe vera is a vivacious plant of the Aloeacea family, that possess exceptional curative properties for both external or internal use.
The pulp is extracted from the leaves then finely crushed into a gelatinous juice that can be used as is, without any processing, or incorporated into preparations.
Used since Antiquity, Aloe vera has found its noble rebirth. The diversity of its properties is such that it is used as much in the medical field than in the cosmetic or domestic industries. All this because its properties are finally proven. A few public hospitals will allow aloe vera to be used pure for bedsores or serious burns.


Calaloé gave up the organic label Nature & Progrès at the end of 2016 in order to avoid raising its prices to be regulation-compliant to their specifications. Elaboration and ingredients haven't changed and the percentage of certified organic ingredients is over 95%.